Commercial LED Lighting Upgrade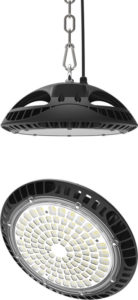 Our goal at DES is to reduce the amount of money you spend on energy bills and maintenance costs, while increasing your light quality and lifespan (up to 75,000 hours). We work with businesses and schools, warehouses, retail and office spaces to save them money, and produce a return on investment that is much greater than keeping your money in the bank.
Our LED lighting solutions are guaranteed to save you money from day one. Our equivalent investment return (EIR) is typically between 15-30%, and the savings will make most investment cash-positive within 5 years.
Along with the monetary benefits, our solutions will reduce the health and safety risks in your business and reduce your carbon footprint.
At DES we sell, supply, and fit your new lights, but if you already have a preferred installer, we can sell and supply the products for your installer to fit.
Our Commercial LED Lighting Process
Our standard, hassle-free process is guaranteed to save you time and money. See below for how our standard process works, and what you can expect when working with us.
Site Assessment
Our consultants will visit your site to evaluate the existing lighting and understand and evaluate your individual needs closely.
Power and Maintenance Savings Calculation
Using the report from our assessment, we will plan your future lighting setup, and reduce your costs to as minimum as possible – all while providing a brighter and lighter working environment for you and your employees.
Return Rate on Investment
We will calculate the equivalent investment return rate (typically between 15-30%), making sure that your money is better invested in your lighting than in the bank.
Lighting Layout
During this stage, we design your lighting solution using only the best LED products on the market, including Philips, Gerard Lighting, Eurotech, etc.
Installation
Our Master Electricians will ensure a quick and hassle-free installation process, as well as meeting or exceeding the highest health and safety standards.
Recycling
At Direct Energy Solutions, the environment is very important to us. For this reason, once we have completed the installation, we will dispose of your old fittings through a recycling process.
Increase Your Business' Production and Productivity
It's a well-known fact that employees find it much easier to work in a well-lit workspace. Our lights are significantly brighter than traditional lighting, and many of our clients have reported an increase in their employees' overall productivity (and in turn, their bottom line) as a direct result of their DES LED lighting solution. Their staff can see much better and feel less drowsy at work, increasing their efficiency and safety.
Health and Safety Benefits
Keeping your employees and contractors safe is an important part of business today. As well as saving you money, our lighting solutions keep your employees safer, compared to traditional lighting sources.
In the event of a breakage, a traditional light would expose your staff to mercury and broken glass, our LED lighting products do not contain mercury or glass, so if one were to be broken, these hazards would not exist.
The increase in the amount of light in your building or warehouse is significant. This decreases the chance of a workplace accident as your employees can see clearly and are not relying on low lighting to identify potential hazards.
DES in Schools
We provided bright, energy-efficient and long-life LED Lights(up to 75,000 hours) schools across New Zealand, increasing the productivity of teachers and students (please check our testimonials). We've had feedbacks from both teachers and students stating that the new, bright LED lights have had a positive impact on their learning and teaching environments. Our LED lighting installs, follow the Ministry of Education's recommended lighting standards.(please ask as about financial help for your school.)
Our LED upgrade also cuts down on carbon emission by schools significantly which is a step towards what students are demanding globally on taking actions toward climate change.
Positive Environmental Impact
When you increase your energy savings, you reduce your carbon footprint and have a positive impact on our environment.
Our energy saving solutions work towards the Paris Agreement, which is the new global agreement on climate change. This agreement commits New Zealand to take action on climate change post-2020.
Why is this important?
The earth's temperature is increasing due to carbon emissions. The Paris Agreement states that, post-2020, New Zealand must contribute towards keeping the global average temperature well below 2°C above pre-industrial levels, while pursuing efforts to limit the temperature increase to 1.5°C. Having a DES LED lighting solution in your business contributes towards a positive future for our planet, and it's environment.
Book an Energy Saving Assessment
Book a DES Energy Saving Assessment
We'll visit your business to assess how much energy you can save, and in turn how much money you will save.
Visit The Lighting Shop for all your commercial and residential lighting needs.